Pepwave AP One Access Point
The Pepwave AP One access point series delivers enterprise-grade performance, the flexibility to deploy anywhere, and easy setup and management. From the tiny but mighty AP One In-Wall to the super-tough AP One Flex, the AP One series offers fast, secure, long-range Wi-Fi that goes wherever you do.
AP One Enterprise
Upgrade your network to 11ac Wi-Fi. Our access points are compatible with the latest smartphones and tablets.
Reduce Wi-Fi congestion and interference. Simultaneous dual-band Wi-Fi on the AP One Enterprise gives you two independent networks that work together, so all of your devices can connect without clashing.
The plenum-rated, flame-resistant AP One Enterprise is designed with ceiling mount, so it fits just about anywhere in your office.
AP One AC Mini
Get big performance and durability from the world's smallest 11ac access point. The plenum-rated, flame-resistant AC mini measures only 3.9″ x 3.9″ x 0.8″, so it fits just about anywhere.
Ease your mind with 802.3af PoE input – say farewell to power cables.
Control network access with separate logins for each user group. AP One access points support up to 16 SSIDs, each with independent bandwidth limits and web blocking.
AP One In-Wall
Mount your access point to any single-gang wall box.
The In-Wall is plenum-rated and fire-resistant, making it a great choice for accessible but out-of-the-way installations.
Connect to all your devices, wired and wireless. Hooking up printers, TVs, and other wired devices is easy using the built-in 4-port switch and PoE output.
AP One Rugged
Connect your devices with 11ac while enjoying industrial-grade reliability.
Deploy your access point almost anywhere. The AP One Rugged is built with industrial-grade components that stand up to harsh environments and extreme temperatures.
Get a strong signal and great coverage wherever you work. The AP One Rugged supports 2.4 GHz high-power Wi-Fi for wider range and better performance than ever.
The 2-port switch allows the AP One Rugged to be dropped into any network transparently, without need for extra cabling.
AP One Flex
Provide 11ac Wi-Fi in more places with Flex. The tough IP55 rated enclosure is perfect for outdoor environments as well as other dusty and moist locations.
Connect to all of your devices, wired and wireless. Hooking up cameras, video surveillance, and even another AP One Flex is a breeze thanks to a built-in GE port and a PoE input.
Forget about outboard antennas. The Flex has MIMO directional antennas built right in.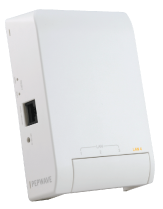 US: 5 x 3.4 x
2.1
International:
3.4 3.4 x 2.1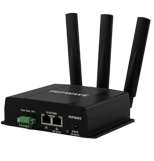 802.11ac/a/n and
802.11b/g/n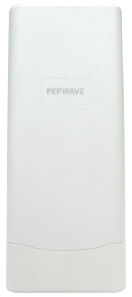 802.11ac/a/n and
802.11b/g/n

The frequency ranges for 2.4GHz and 5GHz are 2412−2472 MHz and 5180−5825 MHz respectively.