iRecord® Covert
Introducing the all new iRecord® Covert
Network Enabled Hybrid Digital Video Recorder, Player and Streamer
Flexible & Cost Effective Solution for All Your Security Needs
iRecord® Covert (HDVR-100) is a stand-alone, network enabled, hybrid digital video/audio recorder for security & surveillance applications, supporting both analog and IP cameras.
iRecord® Covert converts any analog camera to an intelligent, high resolution, network-enabled surveillance system.
iRecord® Covert enhances the functionality of the attached IP cameras by providing a store and forward A/V stream feature. Up to 4 IP cameras, including high definition camera are supported. Continuous, Event based and scheduled recording modes are available.
iRecord® Covert (HDVR-100) can be fully controlled, via standard web browsers, over LAN/WAN. View live feed of an analog or IP camera or a pre-recorded A/V file; 2-way audio, start and stop recording; PTZ; download a file or segment of a file; and delete/rename files.
iRecord® Covert is also a stand-alone player, with standard play back and smart search features that allow access to the recorded contents quickly & efficiently for local viewing. Both Event and Time based playback modes are available.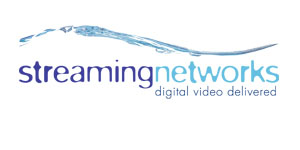 Supports analogue and IP cameras

Camera agnostic video and audio analytics

Event based, continuous & schedule recording

Offline play back mode
One touch recorder/player

Network-enabled plug and play

Records to any USB storage device

Email and SMS notification of events

Industry standard RTMP streaming
Analogue video (Input/Output)

Analogue audio (Input/Output)

2 Ethernet ports (IP Camera, Network)

2 USB ports (Storage Media)

2 Serial ports (PTZ, GPS)