License plate analytics and data mining system (iDS-104XSC)
Powerful High Performance LPR Data Server
Streaming Networks has developed a suite of data analytics for license plate data captured by its LPR products and bundled as iRecord Data Server (iDS). iDS is a multi-user, multi-system back office for LPR data storage, retrieval and live monitoring. It has a built-in sophisticated hotlist management support allowing multiple and different types of hotlists and pattern lists. LPR data from one or more LPR units is funneled to iDS where it gets compared in real time with a list of wanted plates (hotlist) prior to storage.
Upon a successful match, an alarm is generated in the monitoring window showing the plate image, type of violation and any action, if required. Target plates are matched through exact, partial and fuzzy matching modes, raising alarms even when the user input contains incomplete license plate information. Hotlist matching can be restricted through geofencing as well.
iDS has a simple, yet intuitive and easy to use interface requiring no prior knowledge or training to operate. View system statistics, search for suspect vehicles, create and review reports, view live reads all through this interface. View details of selected captures, quickly edit a plate in case of a misread, view selection on a map, or add it to a hotlist for future alerts using this simple interface. Export analytics and search results in the form of PDF, images and Excel file.
iDS analytics automatically links a license plate read to a recorded video link for quick verification and investigation. Data privacy is supported through restricted access and defining retention time and deletion rules. It has multiple-level user access control and activity tracking capabilities. An audit report for each user can be generated.
Enhanced Data Search

Live Monitoring

Hotlist and Alert Management

Data and Audit Reports

Plate Recurrence Analysis
Connected Events Analysis

Convoy Analysis

Time-lapse Analysis

Customer Visit Analysis

Vehicles on Property
Post/Zip code Mapping

Smart Video Recording and Search

User Access Roles

Multiple System Network

Integration with 3rd party Video Management Systems
Powerful High Performance LPR Data Server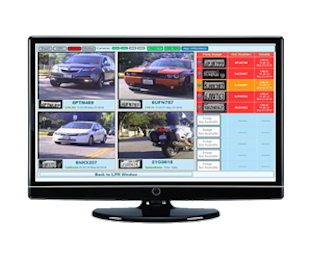 iRecord Data Server (iDS-104XSC)
The LPR-104HD system employs Streaming Networks' innovative LPR technology to accurately read retro-reflective and non-reflective license plates of USA, Canada, Mexico, UK and European countries.
Using infra-red (IR) or color video cameras the system reads misaligned license plates, vertically stacked characters, and plates partially hidden by plate frames.
The fast and reliable OCR engine is built on latest technologies and algorithms that provide highly accurate plate detection from a real-time video stream with a resolution of up to 1080p (1920×1080). It supports standard IP camera's protocols and encodings standards such as MJPEG/HTTP and H.264/RTSP.
Open architecture of the LPR system lends itself for the LPR data to be ingested by 3rd party Video Management Systems such as BVMS, GENETEC, MS-SQL, LEARN and iDS.
LPR System is designed to be an appliance, whereby you plug in the LPR unit to your network, change the camera IP address and credentials and you are ready to capture the license plates of the traffic passing in front of the camera's field of view.
Features
Enhanced Data Search

Live Monitoring

Hotlist and Alert Management

Data and Audit Reports

Plate Recurrence Analysis

Connected Events Analysis

Convoy Analysis

Time-lapse Analysis

Customer Visit Analysis

Vehicles on Property

Post/Zip code Mapping

Smart Video Recording and Search

User Access Roles

Multiple System Network

Integration with 3rd party Video Management Systems